The Bank of Israel holds the sole legal authority to issue currency, meaning legal tender (banknotes, coins, commemorative coins, and special coins) in Israel. The Currency Department's functions include the issuance of currency and the regulation and direction of the currency system, ensuring the orderly supply of cash to the economy in accordance with demand and supply.
Security Features and Information about the Third Series of the New Shekel,2014
The banknotes in the Third Series of the New Shekel carry the portraits of outstanding Hebrew poets whose life stories, works, and activities are intertwined with the story of the rebirth of the Nation of Israel in its land.
The banknotes in the series incorporate advanced levels of security, innovation, and accessibility.
They include a range of advanced anti-counterfeiting security features and integrate designated features to facilitate their use by the blind and vision impaired.
The first denomination of the third series of the New Shekel, the NIS 50 banknote, was put into circulation beginning in September 2014 (Elul 5774).
Value of banknotes in circulation
Value of coins in circulation
Planning of banknotes, coins and commemorative coins
The currency system in Israel
Private ATMs
מכשירי משיכה אוטומטים פרטיים המאפשרים משיכת מזומנים. מכשירי המשיכה המופעלים ע"י גורמים חוץ בנקאיים נטענים במזומנים שמוקרם בתאגיד בנקאי. ומכל אותם הערוצים הללו מושך הציבור שטרות אותנטיים באיכות ראויה. כמו כן יכול הציבור למשוך מזומנים מקופאים בבתי עסק שונים, מקור המזומנים במקרה זה הוא הקופה של בית העסק.
Retailers and merchants
עיקר הפקדות המזומנים מבוצעות ע"י בתי עסק המחזיקים עסקם עם התאגיד בו מתנהל חשבונם לאופן הפקדת המזומנים.
The public
הציבור הרחב יכול להפקיד מזומנים בכל עת במכשירי המשיכה האוטומטים המאפשרים זו.
Bank branches
לבתי עסק גדולים ישנו ערוץ הפקדה ישיר מבית העסק אל מרכז המזומנים באמצעות חברת בלדרות. במרכז המזומנים נספרים כל המזומנים שהופקדו ע"י הלקוחות במכונות המאושרות ע"י בנק ישראל. לאחר הספירה המזומנים שנספרו והוגדו כ"ראויים" ימוחזרו לציבור, שאר המזומנים יופקדו בבנק ישראל לצורך הוצאתם מהמחזור והבטחת איכות המטבע במחזור.
Currency service machines, such as ATMs
מכשירים בנקאיים למתן שירותי מטבע כגון, משיכת מזומנים והפקדת מזומנים.
Cash centers
משיכות מזומנים מבנק ישראל מתבצעות באמצעות מרכזים לוגיסטיים של התאגידים הבנקאים, הנקראים מרכזי מזומנים. מרכזי המזומנים מספקים מזומנים לסניפי התאגידים הבנקאים, למכשירי המשיכה האוטומטים וללקיחות התאגידים הבנקאיים.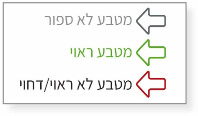 Commemorative Coins
​ ​Issuance of commemorative coins: As the exclusive issuer of legal tender in Israel, the Bank also issues commemorative coins, each year and to mark special occasions as well. The Governor determines the form of the commemorative coins and special coins with the approval of the Supervisory Council and the Government (as noted in Section 43 of the Law).